Congratulations
Winners!

Climate Hope: Transforming Crisis compelled students to imagine a better, climate-safe future, and inspired them to explore solutions to bring this vision to life. View the powerful new collection of Visual Art, Film, Interactive & Multimedia, Music, Poetry, and Prose from young creators around the world.
Creativity in Conservation
Our programs inspire ocean conservation through creative investigating and making. We believe art is a powerful way to explore issues impacting our oceans, connect more deeply with nature, and bring communities together to care for our blue planet.
Our Story
i. the girl with sea foam fingers writes letters on napkins left on beaches like loose change, words stumbling down staircases of five-seven-five haikus — i want an ocean, the...
never forget
Akhila Bandlora
Phoenix, AZ
Get Inspired
Our student gallery showcases visual art, poetry, essays, music, and short films from past Ocean Awareness Contest winners. Read, watch, admire, and share!
View Gallery
Events
Climate Justice through Science & ARTivism
Virtual
Details
"Entangled" Film Screening
Virtual
Details
Water Wednesdays Webinar Series
Virtual
Details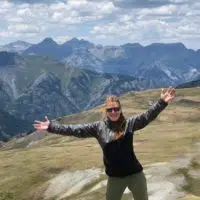 Kimberly Renick
Science Teacher, Timberlane Middle School
"The Ocean Awareness Contest engaged my students in learning, adding a real-world element to last year's climate change-human impact science unit. All students were excited by the creative connection to the science curriculum allowing them to display their learning in unique ways. As a teacher, I was thrilled to witness how the students dove into their research eager to learn more about the problems and possible solutions."