Global Reach
142 Countries
Participants
33,176 Students
2024 Ocean Awareness
Contest

"Tell Your Climate Story" encourages you to become a climate witness and share your own unique climate story. Creatively express your personal experiences, insights, or perceptions about our changing climate reality. Use this opportunity to learn about the climate crisis and how it impacts your family and community, and to examine your individual responses to our evolving world.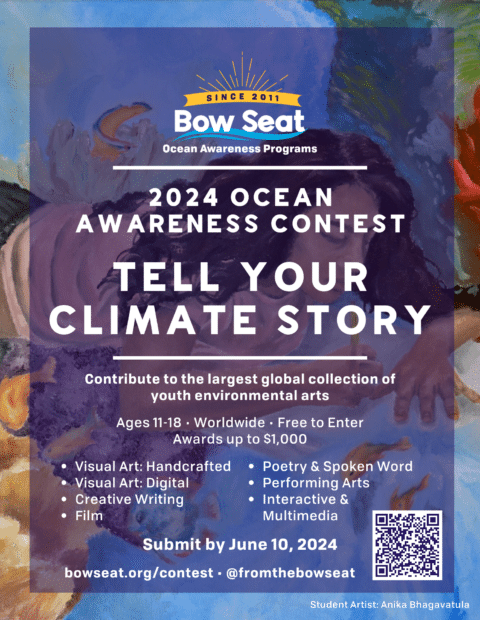 Bow Seat Timeline
For more than a decade, Bow Seat has inspired young ocean caretakers through creative expression. Check out our interactive timeline to learn more about our program history and exciting milestones!
View Timeline
Get Inspired
Our student gallery showcases visual art, poetry and spoken word, prose, music, dance, short films, and multimedia projects from past Ocean Awareness Contest winners. Read, watch, admire, and share!
View Gallery
Events
Bow Seat Student Art at Children's Museum of NH
Children's Museum of New Hampshire
Details
Contest Workshops for Educators
Virtual
Details
Geek Is Glam STEM Expo
Worcester Polytechnic Institute
Details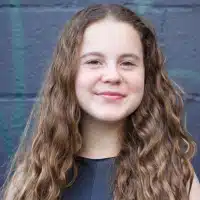 Blue Brasher-Rues
Age 14, Arkansas
"This program taught me that I can do anything. There is no better feeling than to feel passionate about something and then go out and do something about it… I am ecstatic to know that I can do anything I set my mind to! And I want everyone in my generation to know that they can, too."